Incayuda: Who We Are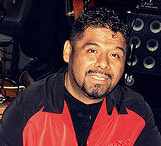 Sammy Torres, Founder and Director of Incayuda, is a Peruvian-born singer, song writer, and bandleader of Salsariba, an experienced group of artists bringing exciting dance beats to Salsa, Latin Jazz, Cha-cha-cha and World music. It is his wish to give back to the world's poor communities that fed his desire to create this organization that focuses on a hand-up versus a hand-out. The starting point for this labor of love is Peru, with intentions to expand operations to Africa and beyond. Contact me at Sammy@incayuda.org.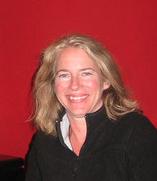 Lise Ward, Director, is a Seattleite and real estate acquisition agent for the Department of Parks and Recreation whose first trip to Peru was a life-changing event. Witnessing firsthand the multiple needs of a particular community was both a humbling and an energizing experience. Excited by the prospects and future of this organization, it is her wish to see the positive results achieved in Peru replicated in other areas of the world. Contact me at Lise@incayuda.org.